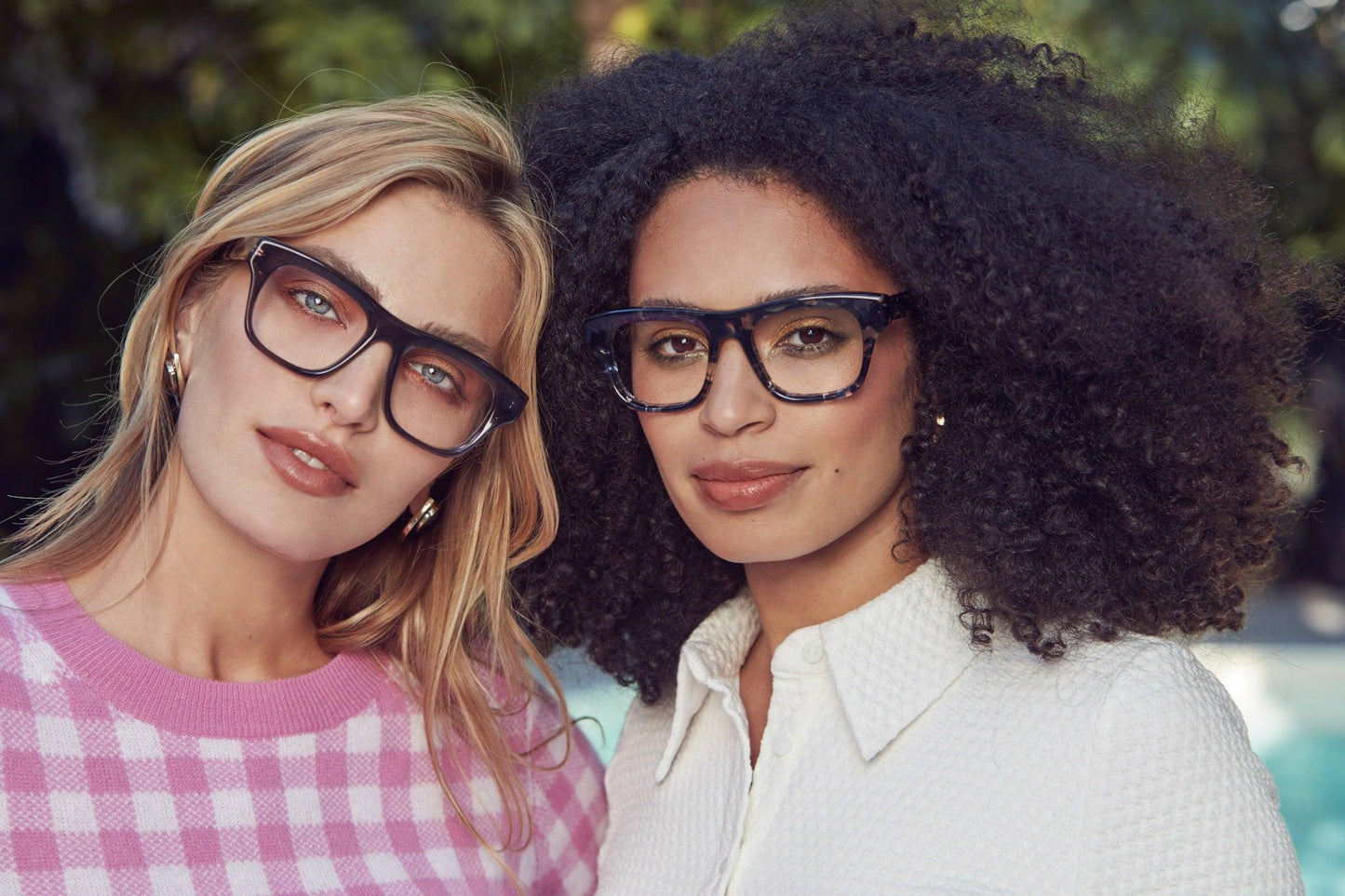 Vint & York's new La Femme Collection gives back to NYC women in need, supported by Bottomless Closet NGO
For this year's International Women's Month we are proud to announce the launch of "La Femme", a beautiful eyewear collection that gives back to Bottomless Closet, a nonprofit that empowers disadvantaged and unemployed New York City women to enter the workforce and achieve success. In New York City, 1 in 4 women is living in poverty.
With each purchase from the La Femme Collection , we will donate a portion of the proceeds with the hope of benefiting all of the women that Bottomless Closet has made it their mission to help.
Founded in 1999, Bottomless Closet is a not-for-profit women's empowerment organization. Their mission is to be the connection that inspires and guides disadvantaged New York City women to enter the workforce and achieve success through a host of services and programming, including the selection of interview attire, one-to-one resume review, interview coaching and a broad workshop curriculum that promotes professional development, financial management and personal enrichment.
More than 40,000 women have been served by the organization since its inception – you can learn more about their activities by visiting bottomlesscloset.org .
As a female-led business, our ethos is in perfect alignment with that of Bottomless Closet in helping women who have been affected the most during these historically difficult times.
"It is an honor to join forces in this inspiring mission to make a difference. If we can help even one woman realize her vision, we will have succeeded. We see the partnership with Bottomless Closet as a unique opportunity to help women who have been affected the most. We feel fortunate to have a platform that can shed a light on this incredible organization." — Larisa Ginzburg, Founder of VINT & YORK
Larisa Ginzburg immigrated to the US in her late teens and eventually built VINT & YORK from the ground up in 2012 – all while effortlessly bringing up six children and coping with massive change.
The Inspiration Behind the La Femme Collection
The La Femme eyewear collection presents eyeglasses and sunglasses that encompass the many ways in which women express their confidence and femininity. This collection helps celebrate the attributes that make each of one you unique.
The idea behind this collection is to honor and commemorate the remarkable women who have collectively changed the way we see the world and how we exist in it. Whether their contributions came through literature, law, the arts, sciences or pure human curiosity, these women came, saw and conquered their world.
Through this partnership with Bottomless Closet, we are making a step to help the women in need find the right pair of glasses, learn more about eye health and walk out feeling confident, strong and ready to ace their next interviews.
The eyeglasses in the La Femme Collection encompass the many ways in which women express their confidence and femininity.
Eye Health Workshop & Free Prescription Glasses & Eye Tests
In addition to donating a percentage of revenue from the "La Femme" collection to support Bottomless Closet, we are partnering with Visibly , the world's first advanced vision care telehealth technology, to facilitate and sponsor an event on vision health on the 24th of March, in honor of Women's History Month.
Keynote speaker Dr. Karen Dorman, OD will speak about the importance of eye health, highlighting topics such as: anatomy, how our eyes work, how to correct your vision, and how to maintain the health of your vision.
Following the workshop, Visibly will provide complimentary, virtual eye tests for all participants and we will offer free, custom-made prescription glasses for all interested participants.
"Our hope is to introduce these women to the importance of eye health while also sharing their stories with our community, and raising awareness for this wonderful organization. We partnered with Visibly, a clinic that creates digital eye care technologies." — Larisa Ginzburg, Founder of VINT & YORK .
This will be a private event for Bottomless Closet NYC clients. Press is invited to the workshop and we will share a Zoom link via email with those who would like to participate.
Support Bottomless Closet Today!
You can support our mission by choosing your favorite frames from the La Femme Collection or donate directly on Bottomless Closet here .